Celebrating Social
Entrepreneurship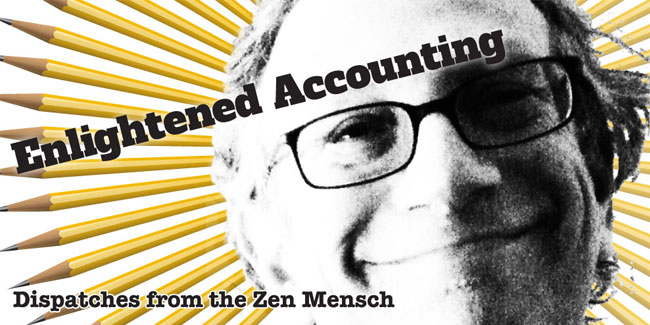 There is a new wave afoot in the land; "Social enterprise." Phrases like "double bottom line and triple bottom line." Business entities like "B Corp" and "L3C." What's all the fuss?
Social enterprises typically offer an altruistic form of entrepreneurship that address a societal need while providing a service or selling a product. These "social entrepreneurs" can be non-profits or for-profits. Often they are hybrid entities, a non-profit owning or closely associated with a for-profit business.
Local examples include The Friendship Cafe, a pision of Amos House Works. Amos House is a leading social service agency in Rhode Island and runs the state's largest soup kitchen. The Cafe provides training and employment to graduates of the organization's culinary training program.  Pure Have Essentials (formerly Ava Anderson Non-Toxic) is a for-profit company that offers a wide array of organic health and beauty products free of toxic chemicals.  Original founder Ava Anderson says "we didn't create the issue to sell products, we created the products to help solve the issue."  Internationally, Muhammad Yunus pioneered microfinancing — loans given to entrepreneurs too poor to qualify for traditional loans. A local example is Capital Good Fund.
A Certified B-Corporation includes positive impact on society in its legally defined goals.  The designation is available to for-profit businesses in any state that meet specified criteria and passes a rigorous assessment to "validate the company's social and environmental performance." The certification process is conducted  by a third party.  B-Corps are not a federally mandated entity; they are taxed like a corporation.  Think of it as a "Fair-Trade" equivalent.  Ben and Jerry's is a Certified B-Corp.
"Benefit corporations" share some characteristics but are legally distinct, are only available in some states (including Rhode Island and Mass.) and self-report. An organization may be set up as a Benefit Corp and certified as a B-Corp as well, or one or the other.
The hub of activity for social entrepreneurship in Rhode Island is SE Greenhouse, which offers a wide array of  services and training to social enterprises. My company, ALSD, has a long history of helping both non-profits and for-profits with social enterprises.