Excuse Me? Your Hand Is In My Pocket
Embezzlement Made Easy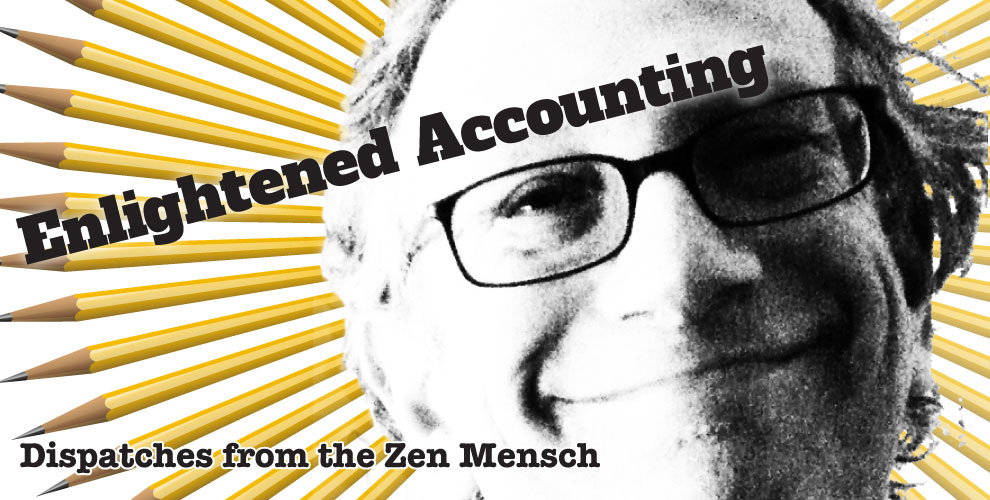 You are a busy dentist and your bookkeeper signs the checks.
You are president of a non-profit; the treasurer is supposed to co-sign large checks with the ED. But the treasurer  is out of town, and you trust the ED.
Your Quickbooks password hasn't been changed in seven years (Oh, you don't have one.)
The cash part of the business? It's just too complicated to keep track of.
Years ago I was engaged in my first audit, of a large mental health facility with a walk-in clinic.  We wondered why the income had decreased so much in the current year.  I spot-checked a few weeks of cash receipts and discovered there were several days when no cash had been recorded or deposited; this was highly unusual for such a high-volume facility.
Eventually the State Police were called in and the bookkeeper confessed. She had been there twenty years; the "little old lady" whom everyone trusted had taken over $30,000within a couple of years.
(My company, ALSD, makes recommendations on how to strengthen internal control when it conducts audits.)
Years ago (again!), I was studying to be a Certified Fraud Examiner and traveling overseas. I asked a carpenter friend to house sit; I was also hiring Molly to renovate my attic.  I gave her some cash upfront to buy supplies.  I came back ready to  take my CFE Exam ( Molly knew about this),  and discovered that very little had been accomplished on the attic.  She handed me a receipt for $100 even, with only the word "paint" on it and no sales tax; the receipt number was "001".  Not a very crafty embezzler but you get the point — embezzlement (as opposed to robbery) by definition is an inside job — stealing bysomeone you trust.
To make matters worse, Molly had left cooked sweet potatoes in the oven for over a week.  But I passed the exam, and remain a CFE  (the yams had no such luck.).  In future posts I will talk more about how you can prevent fraud in your business and personal affairs.
NOTE: Every situation is different and federal and state tax laws are subject to change.  This article is presented exclusively for informational purposes and is not intended to substitute for obtaining tax or financial advice from a tax or other business professional. Names, vegetables and situations may have been changed for illustration purposes.